3 Superbowl Ads for 2015 That Impressed Me By Halftime
Many of the 2015 Superbowl ads are not worth watching. These three ads, however, have my attention for these reasons:
911 call from NoMore.org. This commercial aired on the West Coast just before halftime, and it makes you pay attention. The woman on the other end is calling for a pizza so her abuser won't guess she's really calling for help. It calls for an end to domestic violence — and we should pay attention. Well done.
McDonald's #paywithlovin . This brand looks like they're taking a page straight from Whole Foods' social media strategy. According to the commercial, random customers across the country will pay for their meal with an act of kindness. It will be intriguing to see if the local stores support the brand's concept, and how it will be received by the public. Nicely done!
Cheerios'. Max, the son, getting up very early to have breakfast with his father, who works 3rd shift. Very tender, very beautiful reminder of family values and what family means to this boy. What do your values mean to your family? Wonderfully done.
Disappointments:
Terminator. Arnold, seriously? One more movie? This is getting a bit ridiculous, like the "Halloween" or Friday the 13th" franchises.
Mercedez-Benz. This tortoise-hare race (a.k.a. #thebigrace) looks ridiculous and feels like a HUGE brand disconnect. Jerry Rice looks fabulous in his suit, but that's the only bright spot. Oh, and do us a favor – lose the Playboy bunny.
Geico's ad with Ickey. I'm an Ickey fan, love his celebrations, but seriously — he looks so not enchanted about this commercial.
Fiat. I love the ad, don't get me wrong, but it disappoints me to see yet another brand stooping low to use sex to sell their product. Expected, and unfortunately, lame.
Kim Kardashian. Seriously, Kim, get a life! We're tired of your face and voice. Shame on T-Mobile for using her in such a lame commercial!
Ready for the second half to start. I'll be back with the rest of my report after Superbowl XLIX!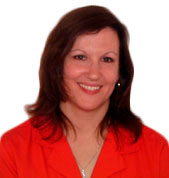 Lisa Raymond is the owner of Visibly Media LLC, a marketing company specializing in social media and inbound marketing strategies. She has a 20 year background in print and website graphic design. Lisa is a member of the Social Media Marketing Society, Business Mentor Team, AmSpirit Business Connections, and Toastmasters International. Lisa is a fanatic about sharing new ideas & tips about social media to business owners and has given presentations at both The Hive @ Central in Phoenix and THINKspot! in Mesa. Lisa has been married to the love of her life, Michael, for over 25 years; she is a mom of 4 (two still at home, one a proud Marine!), and a new grandma of a beautiful granddaughter! Lisa is THE QUEEN in her realm of organized chaos!